Environment´s information
BACKGROUNDS
The railway of Bidasoa, better known like ?Txikito Train?, was born in 1.898 like mining train between Irún and Enderlaza. At the beginning it mainly transported minerals, although after the goods were many and varied: wood, coal, iron, even livestock. In 1.916 the line grew up to Elizondo and opened for the public service, becoming in a passenger train which joined Irún and Elizondo. This event was a big change in the life of the neighbors of the area of ?Bat´zan Bidasoa? where the train circulated.
Its route mainly passed by the left bank of the Bidasoa and it had a length of 51,5 km. It had 8 tunnels, some iron bridge and of the next stations and halts: Irún-frontera, Irún-Bidasoa, Arteaga, Behobia, San Miguel, Endarlaza, Zalain, Alkaiaga, Bera, Etxalar-Lesaka, Igantzi-Arantza, Espelosín, Sunbilla, Santesteban-Elgorriaga, Legasa, Narbarte, Erreparazea, Oronoz-Mugairi, Arraioz, mill of Irurita, Irurita-Lekaroz, Colegio de Lekaroz y Elizondo. 
It was formed by four big and three small locomotives. The wagons were of any category and of the goods could take charges up to twenty tons. In its set, in 1936 had 109 waggons.
The postwar years were very hard for both refuel as profitability. In 1953 a great flood destroyed a stretch of 400 meters, which was a major repair job.
 
On 31 December 1956 it made its last trip.
Etxalar
Border village with a nice and quiet environment, next to the Tximista river. National price of tourism for embellishment and improvement of the villages. It is located 70 km from Pamplona, 40 km from San Sebastián and its beaches.
Tours

* Marked routes to the columbariums.
* Infernuko errota
* Azkua Mount.
* Aizkolegi Palace.
* Caves of Zugarramurdi.
* Lordship of Bertiz.
* Mill of Zubieta.
* MuseumSantxotena.
* Basque-French territory
Activities
Hiking, Cycling. Guided visits to columbariums
WHERE TO GO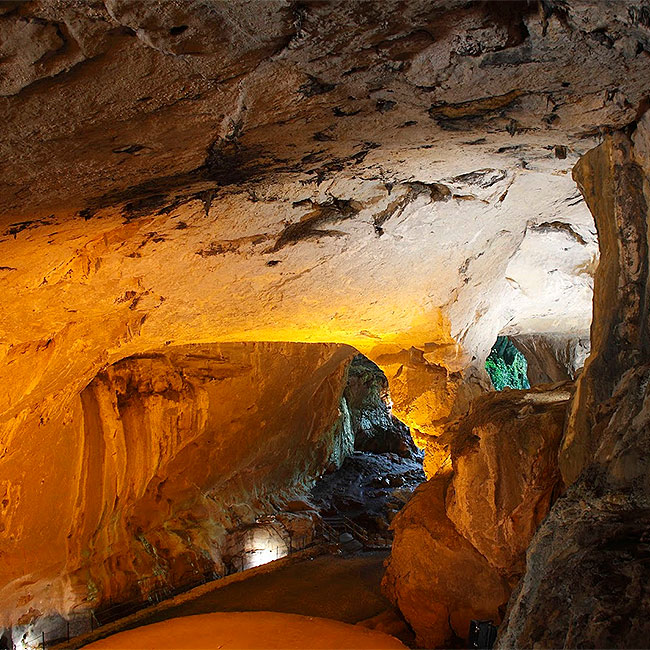 Cuevas de Zugarramurdi
Magia, fantasía y brujería se han convertido la Cueva de Zugarramurdi en un enclave turístico único a 400 metros de este pueblo fronterizo con Francia en el Pirineo occidental navarro. Hay también un ...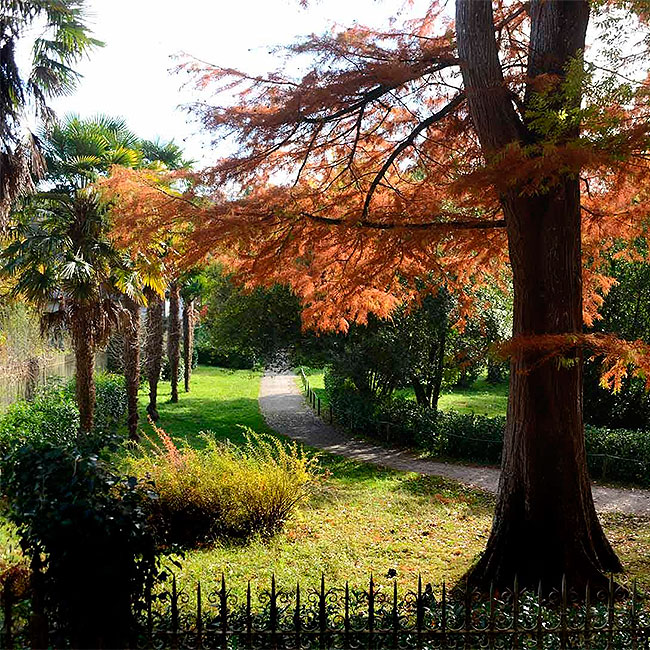 Parque Natural Señorío de Bertiz
Un fabuloso jardín botánico con mirlos, ardillas y siete especies de pájaros carpinteros destaca en este Parque Natural del Pirineo occidental navarro junto al río Bidasoa con árboles de gran porte y ...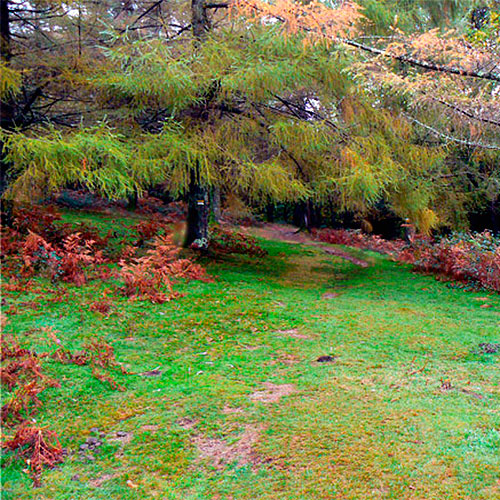 Finca de Artikutza
La finca de Artikutza es un enclave natural de 3.800 hectáreas con gran cantidad de animales, muchos de ellos en peligro de extinción, y más de seis millones de hayas y robles, entre los que destacan ...
UPCOMING EVENTS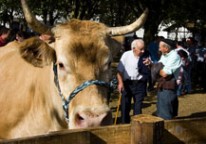 Ferias de Elizondo
En Elizondo, del 25 al 26 de octubre
Las Ferias y Mercados que se organizaban periódicamente en numerosas localidades navarras continuaron siendo, hasta comienzos del siglo XX, el principal centro de compra venta de los consumidores. En...
Ferias de Otoño del Valle Baztan
En Elizondo, del 25 al 26 de octubre
El último viernes de octubre es una de las fechas más señaladas del Valle: Se celebra la feria y mercado, congrega a ganaderos y artesanos de la zona, además de puestos ambulantes en la localidad d...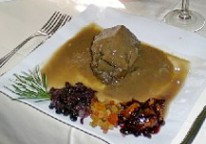 Jornadas Gastronómicas de caza
En Baztan, del 11 de octubre al 1 de diciembre
Con la llegada del otoño, la caza se convierte en uno de los principales reclamos del Pirineo Occidental navarro. Aficionados a la práctica de este deporte y amantes de la buena mesa tienen una cita i...